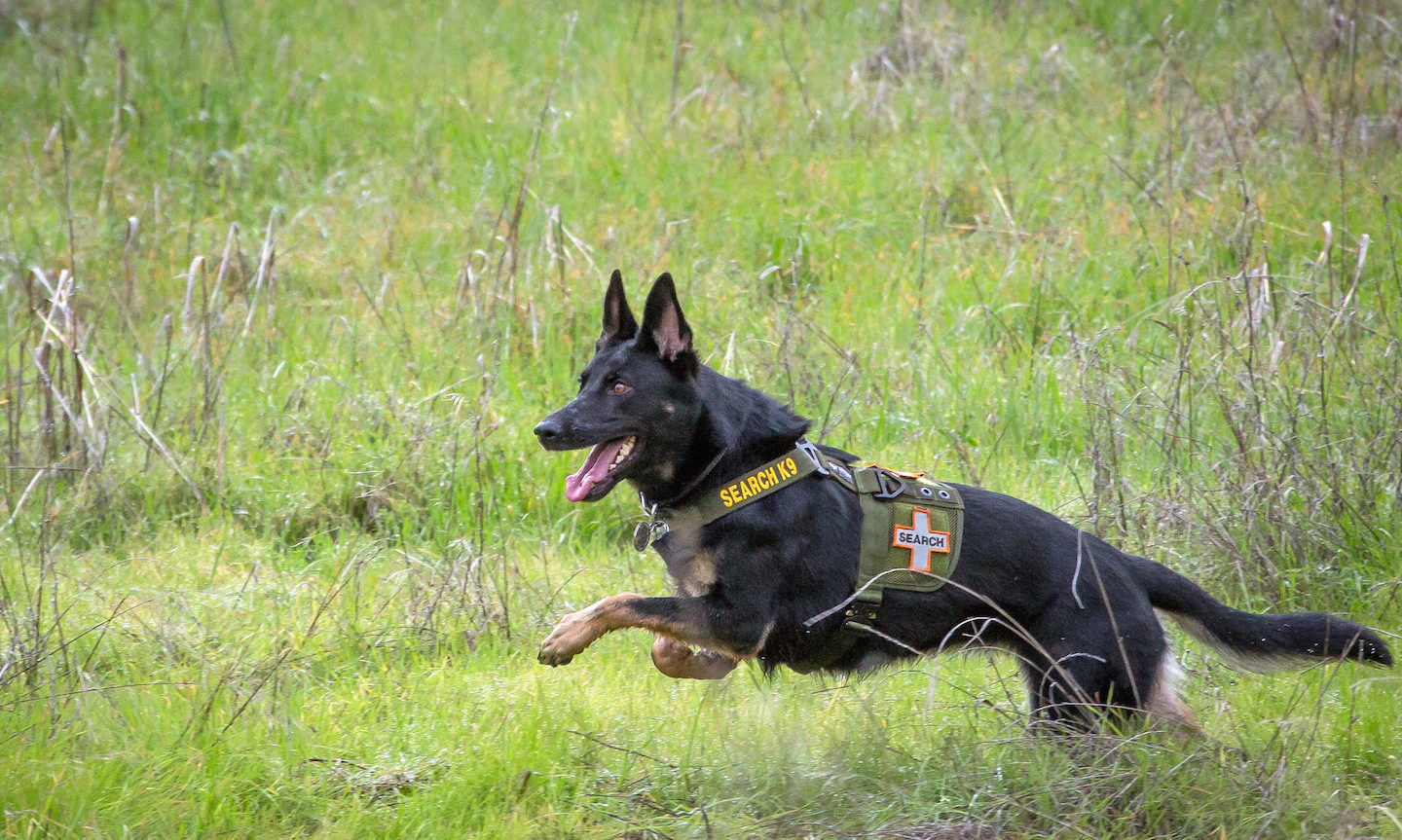 STEPS TO CERTIFICATION
These dog teams have extensive training requirements and a rigorous certification process.
To be a certified Mission Ready K9 team with Marin SAR, a K9 team must have all required sign offs completed and have passed a Cal EMA recognized search dog organization (i.e. CARDA www.carda.org or WOOF www.searchdogs.com) mission ready test.
Training Requirements
The Marin SAR K9 team members are always mindful that we are Marin Search and Rescue members first and are expected to participate in the complete MSAR training program in addition to our training as dog handlers.
K9 teams train at least twice a week. Training will cover a wide range of activities, all of which are required for a K9 Team in addition to the skills and training required of all Marin County Search and Rescue members.
these activities will include:
Obedience and direction and control skills
Canine agility
Helicopter safety class, cold loads, hot loads, and flight time if possible with K9 partner
Search techniques: area, hasty, trailing/tracking, cadaver, and evidence
Urban search and disaster training
Crime scene safety and security
Canine first aid and decontamination
Scent theory
K-9 DISCIPLINEs
Specific applications for SAR dogs include urban, wilderness, disaster, cadaver, avalanche, and drowning search and rescue or recovery.
Our K-9 Team currently has K-9's certified in the following disciplines:
Area (Air Scent)
Trailing (Scent Specific Tracking)
Cadaver
Evidence
Questions?
Please feel free to contact the Marin Search and Rescue K9 Coordinator, Ellen Kruger, for further information or answers to your questions. Contact Ellen via email at ellenk@marinsar.org and include your phone number and contact information.